Kids Boot Camp
&ldquo Military Summer Camps&rdquo
&ldquo Summer Boot Camps &rdquo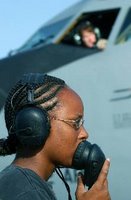 A Kids Boot Camp is a term used for many different types of programs and camps. The only generality one can make is that Kids Boot Camps are generally for teens looking for a highly structured environment. There are a few different types of programs and you should be certain to find the right fit.

There are
&diams military and drill camps,

&diams academically oriented camps, and

&diams behavior focused programs.

Make sure to find the right one!

Military and drill programs are great for teens who want to experience what it might be like to be in the military. Some are even run by various branches of the military. They are most often quite challenging, and offer programs in leadership, teamwork, and physical endurance. Some include classes in field tactics including reconnaissance, ambushes &amp camouflage, and they may offer ceremony and drill programs for band and/or drum core as well. These programs like to mention that the teens WANT to be there.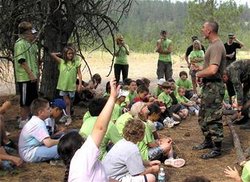 Some programs are more academically oriented. It's like going to school in the summer with some adventure programs thrown in as well. They differ from general college-prep programs primarily in their approach to the work as being highly structured.

Some boot camps are behavior focused for troubled teens, and are often for the teen who might not necessarily WANT to be there. They generally involve an outdoor / wilderness component and a therapeutic component. Most of the programs offer therapy, and many do it in conjunction with working with horses. Most are for troubled teens who have behavior issues such as lack of respect, lack of motivation, low self-esteem / or self-worth, peer problems, experimentation with drugs and/or alcohol and other issues. These programs vary tremendously in their length and cost, and many are Christian based.

Similar to weight-loss programs, the tuition may be a tax-deductible medical expense if the student has certain physical or mental disabilities. There are prerequisites for the deduction, however, and not all students qualify. For more information, contact the Family Resource Center on Disabilities at www.frcd.org and order their pamphlet, "Tax Guide for Parents." Or consult your tax professional.
Some programs are a combination of the above types. In fact, some offer year-round school with open enrollment for students with behavior issues.

Boot camps can also refer to intense fitness programs for weight-loss, or adventure camps. It is truly a broad term!





Have you been to a Military Summer Camp
or Summer Adventure Boot Camp?
Tell us a favorite story about your Boot Camp or Program! Upload a pic, and tell us a story!