Adventure Camp
Do you want to rock climb to breathtaking summits - not just in a gym? Perhaps you're more interested in Scuba diving in the blue waters of the Caribbean? Or learning survival skills by backpacking 10 days deep into the wilderness?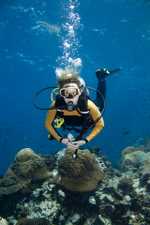 Try an Adventure Camp this summer!

Like all summer camps, there are many kinds of adventure programs. Most involve travel to exciting destinations where you embark on your adventure in small groups with team leaders. Travel to Yosemite for back-country backpacking &amp camping, or the Maine Coast for sea kayaking, or St. Thomas for scuba diving &amp snorkeling.

Some are more like traditional camps, where you stay in one location for a week or two and explore a few different skills. Whatever your choice, these are not your mother's camp!

You can choose from Backpacking, Bike Touring, Caving, Canoeing, Caving, Desert Camping, Dogsledding, Horseback Riding Treks, Ice Climbing, Mountain Biking, Mountaineering, Rock Climbing, Ropes Courses, Sailing, Scuba Diving, Snorkeling, Sea Kayaking, Surfing, Trekking, Wilderness Survival, Whitewater Canoeing, Whitewater Rafting, Whitewater Kayaking, Wilderness Medicine, and more...! Explore - the choices are endless!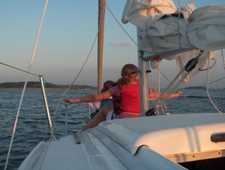 Have you been to an Adventure Camp?
Tell us your favorite story about your Adventure Camp or Program! Upload a pic, and tell us a story!