Summer Acting Camps
Theater, Dance & Art Camps
Do you dream of standing in the spotlight on opening night, of seeing yourself on television or in the movies, of hearing the applause of an audience? Imagine yourself talking to directors, producers, and sharing your dreams with teens just like you who love theater and the performing arts!

Go to Performing Arts Programs &amp Camps in New England, the South, The Mid-Atlantic States, the Midwest, or the West.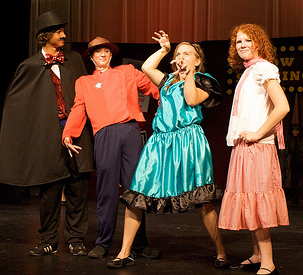 Maybe you have a band and want to try a few different instruments - try singing lead instead of back-up? Or, perhaps you prefer to play in the pit-band of the musical?
Stretch yourself -- explore new means of expressing your interest in the arts! Try a summer acting camp, a summer arts camp, or dance camp!
Wherever your creative talents take you - on stage, building the stage, or lighting the stage, there is a place for you.

Other creative arts camps focus on the general arts: painting, drawing, sculpture... usually you can set your own classes, and try pottery anime, photography or fashion design. The list is endless.
Ever watched your favorite cartoon, or read a comic book, and wondered just how the creators do it... how they come up with their ideas, and more importantly, how they put them in practice? If you like to doodle, enjoy comics, and love anime, then build with your imagination and your ideas, and learn how to breathe life into them using cartoon and animation.
Performing arts camps and summer acting camps usually have classes in dance, acting, voice, and technical theater. These can take the form of learning stage combat, stage make-up, scenic painting, directing, improv, and costume design.
Sometimes a summer camp is the best place to try out an activity you don't have time for during the year. Take a hip-hop class or try jazz.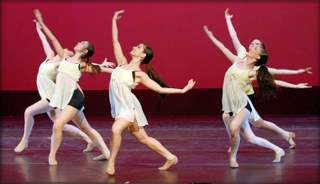 Many summer art camps camps also have courses for writers - either playwriting, creative writing, and/or directing. Find tons of new ideas for writing prose and poetry! Work on a piece you'd like to publish, and learn how to publish! Try writing lyrics for a new song.
Generally you'll find others looking to express themselves creatively and build great new experiences and memories.