Adventure Summer Camps
Acadia Mountain Guides School
92 Main Street
Orono, ME 04473
http://climbacadia.org/camp/pages/adventure_camp.htm
contact: climb@acadiamountainguides.com
phone: 1-888-232-9559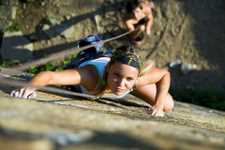 Turn youthful energy into healthy athletic achievement. Rock climb! Hike! Sea Kayak! Surf! Mountain Bike! Raft! Canoe! These Adventure Camp programs introduce students to the demands and joys of participating in an outdoor expedition while encouraging the importance of cooperation and teamwork.

activities: sea kayaking, hiking, rock climbing, mountain biking, ropes course, whitewater rafting

program length: 1 week sessions +
approx. Cost: from $850
ages: 13-18

locations: ME, NH

Adventure Treks
PO BOX 1321
FLAT ROCK, NC 28731
www.adventuretreks.com
contact: info@adventuretreks.com
phone: 888.954.5555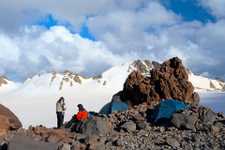 Join other teenagers from all over the U.S. for two, three and four week Adventures in the North American wilderness. Intentionally a small and selective teen wilderness program. We are not as rugged as Outward Bound or N.O.L.S (the National Outdoor Leadership School), and we're a lot more fun! We offer a variety of exciting outdoor adventure activities designed so teenagers develop a lifelong love for the outdoors.

activities: Backpacking Rock Climbing Whitewater Rafting Summit Mt Washington Mountain Biking

program length: 16-29 days
approx. Cost: $2,595+
ages: 12-19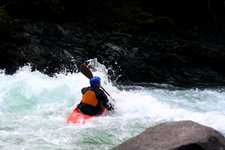 Adventures Cross Country
242 Redwood Highway
Mill Valley, CA 94941
www.adventurescrosscountry.com
contact: info@adventurescrosscountry.com
phone: 800-767-2722

Strongly service oriented, adventures cross country combines adventure travel with giving back. A world leader in teen travel combines leadership and adventure activities with a variety of fun and educational activities including community service work,cultural immersion, language immersion, marine biology camp, outdoor adventures, and many other teen trips. These aren't your typical summer camps for teens! Our teen trips are adventures of a lifetime allowing a unique teen travel experience with purpose.

activities: backpacking, canyoneering, desert hiking, ice & snow climbing, marine studies, mountaineering, rock climbing, ropes course, sailing, scuba diving, sea kayaking, snorkeling, trekking, whitewater kayaking & rafting, windsurfing.

program length: 2 - 5 weeks
approx. Cost: 14 days from $2495
ages: 13-18

locations: 16 countries & 5 US states throughout North America, South Pacific, Europe, Central & South America, Australia, Asia and Africa.

Alpengirl Girls Summer Adventure Camp
PO Box 1138
Manhattan, MT 59741
www.alpengirl.com
contact: alissa@alpengirl.com
phone: (406) 284-4110

Overnight summer camp for girls ages 11-17 in Montana, Hawaii, Alaska, Washington and Norway. Outdoor adventure activities offered during our one, two or three week tent-camping wilderness sessions.

activities: backpacking, yoga, horseback riding, surfing, camp gourmet cooking, rock climbing, canoeing, sea kayaking, whitewater rafting and more.

program length: 8-18 days
approx. Cost: from $1,125
ages: 12-17

Appalachian Mt. Club's Teen Wilderness Adventures
5 Joy Street
Boston, MA 02108
http://www.outdoors.org/education/twa/
contact: information@outdoors.org
phone: 603-466-2727

Teen Wilderness Adventures combine one or more outdoor activities--like hiking, rock climbing, backpacking, kayaking, canoeing, and mountain biking--with spectacular destinations such as the White Mountains region of northern New Hampshire and western Maine, the Lakes Region of central New Hampshire, the Maine Highland of northern Maine, and Acadia National Park. Group size on our programs ranges from 6 to 10 and all trips have at least two instructors at all times.

activities: Backpacking, canoeing, mountain biking, rock climbing, Sea Kayaking, trail work service and whitewater kayaking.

program length: 5-23 Days
approx. Cost: from $775
ages: 13-18

locations: NH, ME

Broadreach
806 McCulloch Street - Suite 102
Raleigh, NC 27603
http://www.gobroadreach.com/
contact: questions@gobroadreach.com
phone: info@gobroadreach.com

Broadreach is the leader in Caribbean scuba and sailing programs for teenagers. They offer Caribbean live-aboard scuba & sailing adventures, World Scuba & Dive Intensive Adventures, and World Adventures that incorporate multiple sport expeditions on both land and sea.

activities: Hiking, Marine Studies, Rock Climbing, Sailing, Scuba Diving, Sea Kayaking, Snorkeling, Waterskiing, Whitewater rafting & kayaking, and wilderness trips.

program length: 13-24 days
approx. Cost: from $3180
ages: 12-18+

locations: Australia, Belize, Caribbean, Costa Rica, Egypt, Fiji, Honduras, Mexico, Panama, Solomon Islands

Flight Training Adventure Camps
PO Box 1971
Fairfield IA 52556
http://www.ftac.info/youth/
contact: campdirector@ftac.info
phone: 641-472-5217

At the Flight Training Adventure Camps Reality Flight School™, being a pilot not only means to operate a flying machine. It means, above all, to learn the responsibilities of being in command of an airplane, to develop and practise many new skills, perseverence, good judgement, self-sufficiency, creativity, a positive attitude, a sense of social responsibility, and team work -- qualities which turn out to be not only the survival kit of a good pilot -- but the mark of any successful person in life.

activities: river rafting, water skiing, open air theatre, caves, horse back riding, hiking, primitive camping, parachuting, swimming, cliff jumping, museums, biking, and more.

program length: 2-6 weeks
approx. Cost: 2 weeks for $1400+
Ages: 14-21

Locations: CO,AZ,UT,NV,NM & Switzerland



Hante Adventures at Eagle's Nest
43 Hart Road
Pisgah Forest, NC 28768
http://www.enf.org/hante_adventures
contact: contactus@enf.org
phone: (828) 877-4349

Hante Adventures challenges teenagers to push, both mentally and physically, to reach a deeper understanding of themselves and the world around them. By trekking through the wilderness, rock climbing, biking and whitewater paddling in some of the world's most beautiful natural environments, young people build confidence and self-esteem, learn invaluable leadership skills and form friendships that last a lifetime.

activities: rock climbing, whitewater paddling, Appalachian Trail Trek, sea kayaking, surfing, fishing, playing in the ocean, hiking, snorkeling and more.

program length: 14 - 27 days
approx. Cost: $2250 +
ages: 13 - 17


Kroka Expeditions
767 Forest Road
Marlow, NH 03456
www.kroka.org
contact: info@kroka.org
phone: 603-835-9087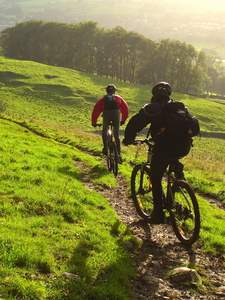 Kroka Expeditions is committed to awakening in young people a connection to nature and the spirit within, and a capacity for conscious living and compassionate service. We strive to achieve this through wilderness adventure, community living, farming, and the practice of traditional and indigenous skills. Summer offerings include White Water & Ocean Paddling School, Rock Climbing & Caving School and Wilderness Living School.

activities: backpacking, bike touring, canoeing, white water kayaking, rock climbing, caving, waterfall climbing, hiking

program length: 1-3 weeks
approx. Cost: from $920 with aid available
ages: up to 18

locations: VT, NH, MA, ME, NY, Canada



Pioneer Village for Teens
PO Box 577
Ivoryton, CT 06442
http://www.incarnationcamp.or/pioneervillage.php
contact: 860-767-0848

activities: advanced camping skills, swimming, boating, climbing, canoeing, biking and more.

Pioneer Village, a teen program is a very unique and special sleep away camp. The intimate capacity of 65 campers allows for a very special bond within the camp community. Here campers enjoy creating activities, and planning a trek prior to heading off site for some real adventure!

program length: 4, 6, or 8 weeks
approx. Cost: from $2,495 for 4 weeks
ages: 14-15

locations: Appalachian Trail, bike trips throughout New England or canoe trips on the Connecticut River.



Lifeschool / GO Adventure
PO Box 134
Bodega, CA 94922
www.goadventure.org
contact: info@goadventure.org
phone: 707-876-3071

Programs focusing on youth development, wilderness exploration and environmental awareness. Every trip is unique and custom designed for the specific goals of the group. 90% of the Trail menu is ORGANIC and when that is not possible we strive for local and all natural. Conscientious nutrition not only promotes a healthy body and a healthy mind but contributes to safety and long term health values. Lifeschool youth are provided time to decompress, meet new friends, get inspired, challenge themselves and just have fun.

activities: backpacking, surfing, rock climing, scuba & snorkeling, whitewater rafting & kayaking, and more.

program length: 2 - 21 Days
approx. Cost: from $275 for 2 nights, or about $2240 for 2 weeks
ages: 12 - 18

locations: Southern Cal, Oregon, Southwest, Alaska, Four Corners, Washington and international destinations

Longacre Expeditions
PO BOX 293
Brielle, NJ 08730
www.longacreexpeditions.com
contact: longacre@LongacreExpeditions.com
phone: 732.722.7566

Our teen adventure camp expeditions for boys and girls are designed for the enthusiastic, the eager, and the curious. The goals of these multi-sport outdoor adventure camps are to expand your passion for the outdoors and introduce you to a variety of exciting outdoor activities.

activities: bike touring, hiking, hut to hut trekking, rock climbing, sea kayaking, whitewater rafting, surfing, waterfall rapelling, cave sleeping, snorkeling, sailing, and more.

program length: 9 - 22 days
approx. Cost: from $2200
ages: up to 18

locations: NJ, ME, NH, OR, WA, NC



Moondance Adventures
P.O. Box 8409
Asheville, NC 28814
www.moondanceadventures.com
contact: info@moondanceadventures.com
phone: 800-832-5229

Moondance teen adventure programs range from 13 to 24 days, during which students participate in a combination of adventure and experiential education activities. We provide a variety of carefully designed adventures where you are removed from your "comfort zone" and learn to stretch your limits in the elements of nature. Our philosophy is challenge builds character.

activities: backpacking, whitewater rafting, rock climbing, alpine mountaineering, fly fishing, surfing, sea kayaking, cultural immersion and community service projects.

program length: 2-3 weeks
approx. Cost: from $2595 for 2 weeks
ages: ages 12-18

locations: NC, CA, CO, UT, WY, WA



Outward Bound
910 Jackson Street
Golden, CO 80401
www.outwardbound.org
contact: www.outwardbound.org
phone: 866-467-7651

Climb a mountain. Explore the woods. Paddle a whitewater river. Sail the ocean. On an Outward Bound wilderness expedition you set off on a journey of discovery. Go beyond your expectations. You can do it. You're stronger than you think. And tougher, more resourceful, more courageous, more tuned in. We're there with support, encouragement, and instruction. We guide you on the first step of a journey that continues for the rest of your life.

activities: backpacking, canoeing, canyoneering, desert backpacking, dogsledding, mountaineering, rafting, rock climbing, sailing, sea kayaking, snow & ice climbing

program length: 5 days to 3 months; some co-ed; some single sexapprox. cost: from $895; average 2 weeks about $2695

Sail Caribbean
256 Main St. #1203
Northport, NY 11768
www.sailcaribbean.com
contact: info@sailcaribbean.com
phone: (800) 321 0994

Sail Caribbean teen adventure camps offer students a variety of Caribbean summer adventures including teen sailing camps, teen scuba camps, summer community service camps, marine biology camps and adventure education. All of our summer adventure camps focus on experiential learning, leadership training and personal growth. No experience is necessary - just a thirst for adventure.

activities: sailing, scuba diving, snorkeling, island hiking, marine biology seminars, windsurfing, wakeboarding, water skiing, kayaking

program length: 12-24 days
approx. Cost: from $3295
ages: 12-18

locations: Caribbean: British Virgin Islands or Leeward Islands

SeaTrek BVI
549 Oakbrook Circle
Flushing, MI 48433
www.seatrekbvi.com
contact: info@seatrekbvi.com
phone: 877-467-2454

SeaTrek offers 2and 3-week scuba summer camps for teens at five different experience levels. Along with being a scuba student you will also be introduced to the environment by our onboard naturalist and marine biologist through a variety of marine biology camp activities. Our staff of scuba and sailing instructors is the best in the industry with years of experience teaching and guiding all over the world.

activities: Environmental Studies, Island hikes, marine studies, photography, sailing, scuba diving, sea kayaking, service projects.

program length: 2-3 week sessions
approx. Cost: from $4,050
ages: up to 22

locations: British Virgin Islands

Seaworld Adventure Camps
http://www.seaworld.org/adventure-camps/index.htm
phone: SwfEdPrograms@SeaWorld.com

Ever wonder what it would be like to actually live and work at SeaWorld or Busch Gardens? Make yourself at home with our exciting Resident Camps. Spend a week working side-by-side with veterinarians, trainers and other animal care experts. Learn from them as you help to feed, interact with, and care for the animals that make your favorite park amazing.

activities: Swim with dolphins, snorkel through stingrays and tropical fish and interact with exotic birds at nearby Discovery Cove.

program length: 1 week
approx. Cost: $1,350
ages: grades 7-12+

locations: Tampa Bay, Orlando, San Diego, San Antonio

SummerCamps.ch
Hohlstrasse 190
8004 Zurich, Switzerland
www.summercamps.ch
contact: mail@summercamps.ch
phone: 41 44 466 55 65

The Swiss Mountain College Camp provides the perfect setting for acquiring core competencies in a relaxed environment.The camp has an attractive mountain, leisure, learning and holiday concept. Individuality, creativity, activity and relaxation are just as important as the academic portion, including computer science and foreign languages, as well as the group experience, ranging from outdoor activities to indoor chill outs.

activities: Canyoning, river rafting, horseback riding, paragliding, windsurfing, rock climbing, mountain trekking, alpine coaster, scuba diving, mountain biking, GPS orienteering, tennis, swimming, high ropes course, and more.

program length: 2 week sessions
approx. Cost: on request
ages: 13 - 17

locations: Savognin / Grisons Switzerland



Teen Treks
396 Porter Avenue
Buffalo, NY 14201
www.teentreks.com
contact: info@teentreks.com
phone: 716-566-7908

Teen Treks is an educational travel program promoting personal growth, adventure, and fun through biking and hostelling. Not a posh vacation, teen trek participants camp, stay in hostels, learn to fix their own bike tires, and contribute to chores. The benefits are huge and each individual's contribution enhances the group as a whole. A fabulous cultural, social and physical adventure!

activities: biking

program length: 10 - 55 days
approx. Cost: from $1,350 for 10 days, (up to $4,895 for 55 days cross country)
ages: 9th-12th grades

locations: New England, Pacific Coast, New York, Canada, France and Italy



The Road Less Traveled
2331 N. Elston Ave
Chicago, IL 60614
www.theroadlesstraveled.com
contact: info@theroadlesstraveled.com
phone: 1.800.939.9839

Come and explore some of the most extraordinary places on earth. Paddle a raft through a canyon filled with gushing whitewater, summit a snow covered peak, climb a sheer rock face, sea kayak through a majestic fjord, or hike through an expansive desert. There really is no substitute for being outdoors.

activities: Backpack, kayaking, ice & snow mountaineering, cultural experiences, rock climbing, whitewater rafting

program length: 15 - 39 days
approx. Cost: from $3,650 for 15 days
ages: 13 - 19

locations: WY, CO, UT, ID, MT, WA, AL, Norway

Trailmark Expeditions
9 Brookside Place West
Redding, CT 06896
www.trailmark.com
contact: info @ trailmark.com
phone: 800-831-1273

Trailmark Expeditions take participants on 1-2 week adventures and community service trips offering opportunities for personal and social development through a well-planned itinerary of age appropriate adventures and experiences. We help students achieve success on a course by providing them with a safe environment to share ideas, find and push their limits, and enjoy the outdoors. Experiences range from Adirondack Adventures to programs in Martha's Vineyard and the Maine islands.

activities: Backpacking, Bike touring, canoeing, caving, desert hiking, horseback riding, kayaking, mountain biking, rock climbing, ropes courses, sailing, sea kayaking, whitewater kayaking.

program length: 1-2 weeks
approx. Cost: from $1550 for 7 days.
ages: up to 17

locations: ME, NY, CT, VT, NH, MA, CO, WY, UT, CA, WA

US Space &amp Rocket Center Space Camp
One Tranquility Base
Huntsville, AL 35805
www.spacecamp.com
phone: 1-800-63-SPACE

Think you've got what it takes to succeed in the world of fighter pilots? Ready to be challenged in a world that requires skill and wits and more than a little luck? It takes intense training to become a real fighter pilot or astronaut. Are you cool under pressure, focused, intelligent and confident in your abilities? If so you are the perfect candidate for either the Aviation Challenge Mach II program, or the Advanced Space Academy. Compete in simulators and learn if you've got what it takes to live in space or the sky.

activities: IMAX movies, simulators, rocket launches, etc. Campers experience the challenge of working in neutral buoyancy in our Underwater Astronaut Trainer (UAT), just like the real astronauts. Camper Pilots simulate flying a trainer jet and master the skills American shuttle pilots use to land the orbiter.

program length: 3 - 7 days
approx. Cost: 6 days averages $999
ages: 11 - 18+

locations: AL

Vermont Adventure Camps by Extreme Adventures of Vermont
PO Box 1035
Chester, VT 05143
www.vermontadventurecamps.com
contact: campinfo@vermontadventurecamps.com


phone: 802-875-5626

Adventure camps for teens, ages 12 to 17. These camps are residential camps and kids stay at our Adventure Lodge. The teens will go on an adventure each day and then come back to our quaint Adventure Lodge where they will be able to shower and join in on evening activities. Each camp session is a little different but there is always a 4 to 1 camper counselor ratio.

activities: backpacking, canyoneering, caving, ice & snow climbing, high rope repelling, rock climbing, whitewater and flat kayaking, rafting, canoeing, backpacking, and more.

program length: 6 - 14 days
approx. Cost: from $850
ages: 13 - 17

locations: VT

White Mountain Summer
371 West Farm Road
Bethlehem, NH 03574
http://www.whitemountain.org/app/index.php?option=com_content&view=article&id=125&Itemid=359
contact: summer@whitemountain.org
phone: 800-545-7813

Explore & challenge yourself with White Mountain Summer programs. New England Explorations, White Mountain Climbing, or the Ultimate Northeast Adventure. Teens embark on spectacular adventures as they build a tight knit community and explore their world.

activities: climbing, backpacking, rafting, whitewater kayaking, and more.

program length: 7 - 28 Days
approx. Cost: from $1195
ages: 12 - 16

Wilderness Adventure at Eagle Landing
PO Box 760
New Castle, VA 24127
www.wilderness-adventure.com
contact: info@wilderness-adventure.com
phone: 1-800-782-0779

An all-outdoor, Wilderness Adventure Camp offering 2 and 4 week trips for ages 10 to 17 with a focus on developing skills in a multitude of adventure activities.

activities: Backpacking, Bike Touring, Caving, Canoeing, Ice Climbing, Mountain Biking, Mountaineering, Rock Climbing, Ropes Course, Scuba Diving, Service Projects / Community Service, Snorkeling, Sea Kayaking, Trekking, Wilderness Survival, Whitewater Canoeing, Whitewater rafting.

program length: 7 - 14 Days
approx. Cost: upon request
ages: 8 - 17

locations: VA, WV, NC, AK

Wilderness Ventures
PO Box 2768
Jackson Hole, WY 83001
www.wildernessventures.com
contact: info@wildernessventures.com
phone: 1-800-533-2281

The oldest and most experienced adventure travel program for young people. Our life-altering experiences in some of the world's most magnificent outdoor settings, are crafted for both beginning and experienced young adults.

activities: Backpacking, canoeing, fly fishing, ice & snow Climbing

program length: 16 - 40 Days
approx. Cost: from $2990+
ages: 13 - 20

Wildwood: A Mass Audubon Camp for Outdoor Exploration
462 Old New Ipswich Road
Rindge, NH 03461
http://www.massaudubon.org/Nature_Connection/Sanctuaries/Wildwood/programs.php?type=treks
contact: wildwood@massaudubon.org

Wildwood's Teen Adventure Trips are designed to provide fun, appropriate challenges for teens with all levels of outdoor experience. Trip groups are coed and consist of two leaders and five to eight campers. With a focus on learning about the environment, teens gain valuable experience and skills.

activities: hiking, backpacking, rock climbing, sea kayaking, biking, and low-impact camping.

program length: 7-9 days
approx. Cost: $1,055 for nonMembers for 1 week
ages: 9 - 17