Military Summer Camp Programs
&ldquo adventure boot camp &rdquo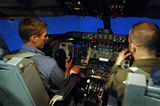 Cedar Bridge Military Academy
1358 Hooper Avenue
Toms River, New Jersey 08753
http://www.cma-usmcc.org/summer_camp.html
phone: 800.673.6207

Cedar Bridge Military Academy (CMA) is a private, faith-based youth-serving organization dedicated to providing young adults with an intense, rewarding experience through military and high adventure training. The primary purpose of CMA is to instill self-discipline, respect, compassion for others, and a sense of intellectual curiosity in young people. This is accomplished through the promotion of the military arts and sciences, faith in God, character and physical development, and education in, and allegiance to, the Constitution of the United States.

Activities: Leadership development such as public speaking communication and command skills. In addition, the cadets participate in more advanced rifle and pistol marksmanship field survival skills and other high adventure activities.

Length of program: 2-3 weeks
Approx. Cost: $2,250 for 2 weeks
Age Eligibility: 11-17



Marine Military Academy
320 Iwo Jima Blvd.
Harlingen, TX 78550
www.summer-camp-mma.com
contact: admissions@mma-tx.org

Summer Camp at the Marine Military Academy (MMA) gives a young man the opportunity to learn what it takes to stand up to "his full capacity." Life is calling ....Will you make the connection? MMA is the only military school in the world patterned after the time-honored traditions of the Marine Corps. Just as in the Marine Corps there are many factors that make an individual successful.

Activities: also offers ESL, pilot training ($1,200 extra), boxing, climbing tower, paintball, rifle range, rapelling, and more.

Length of program: 4 weeks
Approx. Cost: $3,750
Age Eligibility: boys, ages 13-17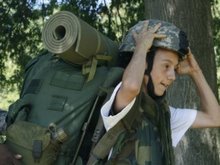 Military Adventure Camp
National Cadet Training Center
Millersburg, KY
www.militaryadventurecamp.org
contact: camp@armycadets.org
phone: (866) 462-2338 ext.851

We aim to instill in Young Americans, through a multi-faceted Army Cadet program which is physically and mentally challenging and rewarding, the importance of national pride, service to others and maintaining a drug-free and gang-free lifestyle. Numerous basic training and cadet camps offered including Police Adventure Camp.

Activities: activities vary and can include: basic leadership skills, risk assessment, land navigation, advanced orientation, self-defense, judo, aikido, marksmanship, obstacle course, climbing, etc.

Length of program: 2-5 weeks
Approx. Cost: from $2,150
Age Eligibility: 13-18




St. John's Northwestern Military Academy
1101 Genesee Street
Delafield, WI 53018
www.sjnma.org
phone: 1 800 752 2338

The mission of Camp St. John's Northwestern is to motivate campers to understand their potential through a structured program that combines military adventure skills training. Have fun developing:leadership, teamwork, self-confidence, and physical endurance.

Activities: Water Survival Skills, marksmanship, rappelling & climbing, paintball, archery, rope bridging, obstacle course, intro to SCUBA, hikes, calisthenics, intro to sailing, hunter safety and more.

Length of program: 1-3 weeks
Approx. Cost: $ 1,050 per week
Age Eligibility: boys: 11-16




Valley Forge Military Academy Summer Camp
1001 Eagle Road
Wayne, PA 19087
http://www.vfmac.edu/camp/
contact: summercamp@vfmac.edu
phone: (610)-989-1262

Valley Forge provides a structured environment in a unique setting where young men and women are introduced to lifelong values such as character, integrity, teamwork and leadership. By participating in our wide variety of adventure and leadership activities, your camper will develop a sense of achievement and accomplishment. The camp offers 3 overnight camp options: Forging Fitness, Awesome Adventure or Sports camp.

Activities: go-carts, paintball, ropes course and climbing, leadership training, and field trips, nutrional cooking, marksmanship, academic classes, horsemanship and more.

Length of program: 1-4 weeks
Approx. Cost: ~ $1,000 per week
Age Eligibility: up to 17




United States Service Academy Preparatory and Leadership Camps
P.O. Box 3635
Shepherdstown, WV 25443
www.honorcamps.com
contact: info@honorcamps.com
phone: (304) 579-7777

Our mission is to introduce, familiarize and prepare young adults to pursue an appointment to a United States Service Academy. We operate programs at the US Naval Academy, the US Airforce Academy and the US Military Academy. Overall curricula and daily lesson plans focus on leadership education, academic, physical and extracurricular preparation, class profile, academy physical facility orientation, candidate fitness assessment, orientation to degree & career fields, living the Honor Code in the military setting, how to prepare, how to apply and get into a service academy.

Activities: Activities vary and may include: ropes, leadership training, orienteering, camo/paintball, laser tag, horseback riding, boat trip, etc.

Length of program: 5 days
Approx. Cost: $1,495
Age Eligibility: 13-18




Military Leadership Academy
22570 Markey Court
Dulles, VA 20166
www.mlacamp.com
contact: info@mlacamp.com
phone: 800-475-6620

The Freedom Alliance Military Leadership Academy is a summer program dedicated to developing the next generation of American leaders. Through rigorous challenges, both mental and physical, our cadets gain confidence and self-respect. Our trained staff encourage and motivate cadets while maintaining discipline and ensuring safety.

Activities: physical training, land navigation, drill & ceremony, field tactics including reconnaissance, ambushes &amp camouflage, leadership training and more.

Age Eligibility: 14 - 18




National Drills Camp
Texas A&M
College Station, Texas
http://www.thenationals.net/camp-main.htm
contact: drillcamp@thenationals.net

The week-long immersion into all things drill includes classes and practical instruction within: inspection, regulation, color gaurd, and both armed/unarmed exhibition drill in team and solo/dual formats. This is presented with Army/Air Force and Navy/Marine drill manuals to ensure all cadets have a solid background in their particular discipline.

Length of program: 8 days
Approx. Cost: $799
Age Eligibility:




&ldquo Academic Boot Camps &rdquo

Hargrave Military Academy
200 Military Drive
Chatham, VA 24531
http://www.hargrave.edu/summerschool/
phone: 434-432-2481

Hargrave Military Academy's comprehensive summer program and camp offers both academic growth and outdoor challenges for all students. And the Academy's structure provides the backbone for each day, keeping students on task, on target and engaged.

Activities: canoeing Virginia's scenic waterways, white water rafting on West Virginia's rapids, climbing and rappelling on Hargrave's new pratice tower, and marksmanship, including small bore rifle and shotgun.

Length of program: 4 weeks
Approx. Cost: $3,500
Age Eligibility: up to 18